On May 23, 2019, Shenzhen Ruisai Technology will take its sports stopwatch, smart bracelet, fat scale and newly developed innovative products to the National Convention and Exhibition Center (Shanghai) for China International Sporting Goods Exhibition, Exhibition No: 5.1E038.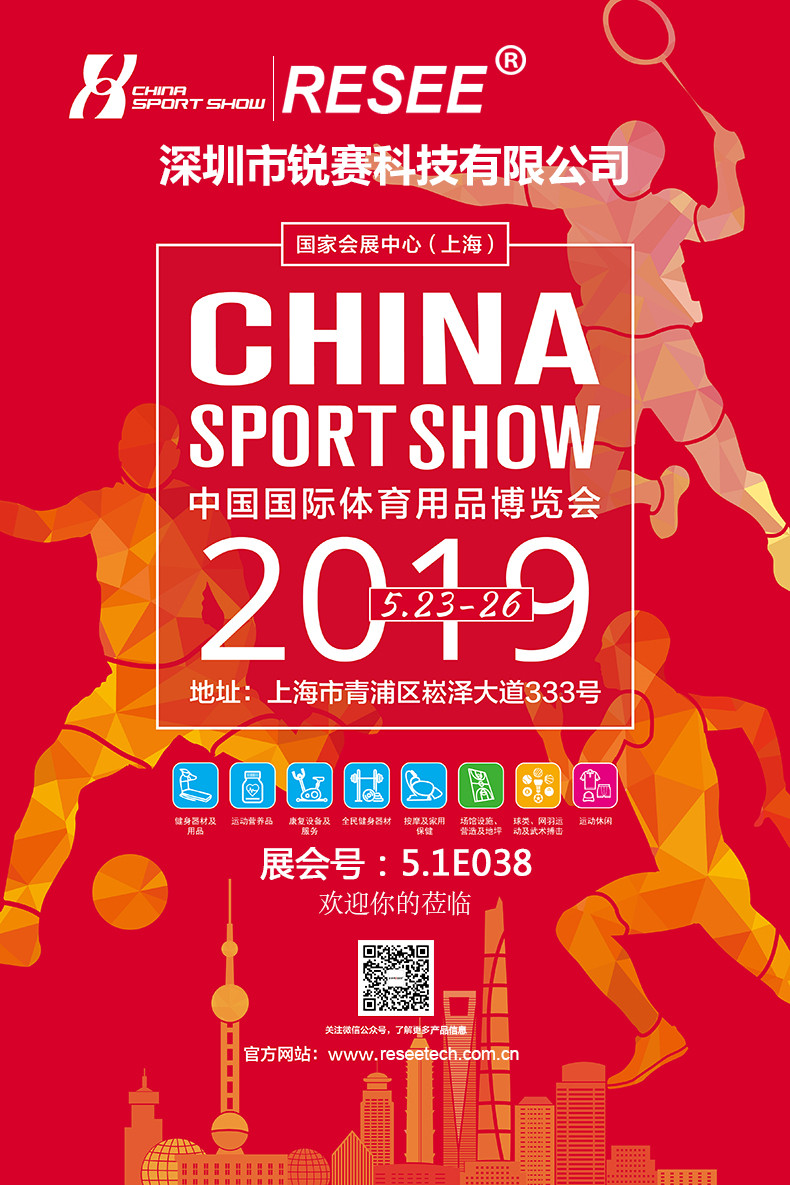 China Sports Show is the only national, international and professional sports goods exhibition in China. It is the largest and most authoritative sports goods exhibition in the Asia-Pacific region. It is also the shortcut for global sports brands to enter the Chinese market. Chinese sports brands are an important window to show their strength to the world. Sports goods, sports marketing resources, sports culture and science and technology are integrated sports industry on the platform of sports exposition. It is the booster of brand promotion and channel expansion of sports goods enterprises, and an important channel for disseminating brand-new sports culture concepts.
Born in 1993, the Expo is sponsored by the State General Administration of Sports, and has become the largest comprehensive exhibition brand of sports industry in Asia-Pacific region through years of cultivation and careful creation. With the guidance of reform and opening up, the Expo has developed from childhood to maturity, from single sporting goods to comprehensive sports industry.